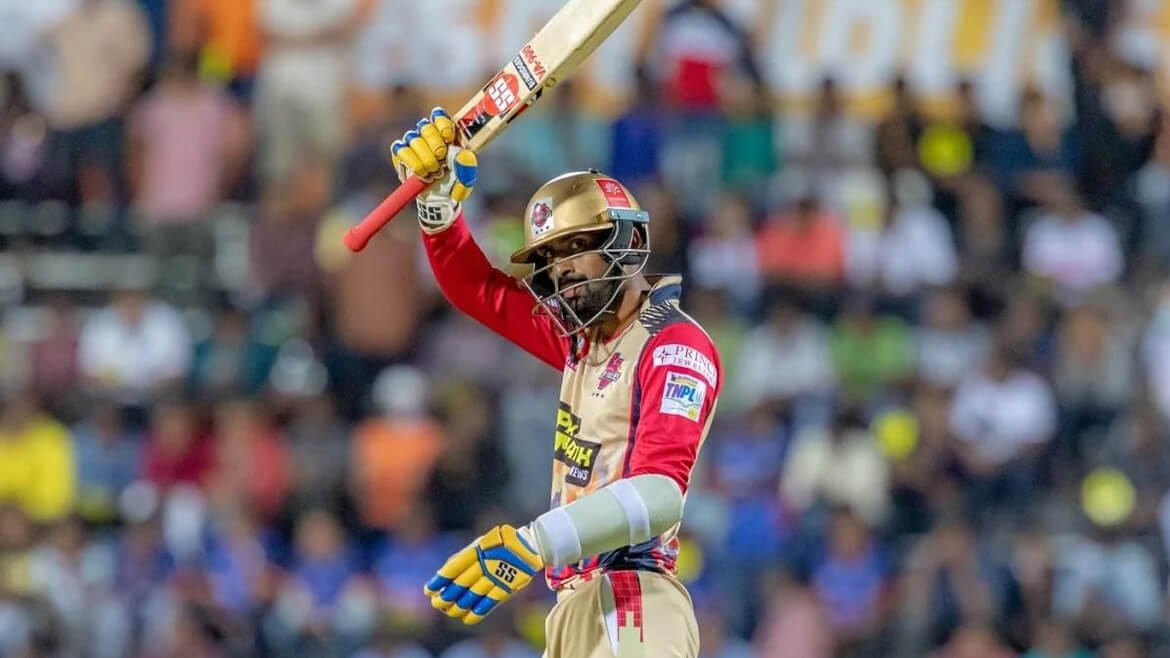 TamilNadu Became the first team to score 500 runs in an ODI
ODI or one-day international is a format in which both teams play 50 overs, and it is not as fast as T20 and not slow as test cricket. In recent times many teams have reached the 400-plus score mark, and England has done it multiple times. No team has reached the 500 mark in the history of 50-over cricket. On 21 November 2022, Tamil Nadu achieved this milestone and touched 500 runs in List A matches. In the Vijay Hazare trophy, Tamil Nadu scored 506 runs against Arunachal Pradesh and became the first team.
On 22 November 2022, Tamil Nadu and Arunachal Pradesh were playing against each other in the Vijay Hazare Trophy. Arunachal Pradesh won the toss and elected to field, but the TN batter made their decision wrong. Tamil Nadu opener Sai Sudharsan and Naran Jagadeesan came to bat and got going. They made the record 416-run partnership, and Ap's bowler Techi Doria broke this partnership by taking the wickets of Sai Sudharsan. Narayan Jagadeesan also got out after this partnership, and it was the second and last wicket of TN. Sudharsan and Jagadeesan scored 154 and 277 runs respectively, and Jagadeesan missed out on a triple century in 50-over cricket by 23 runs. TN twin brothers Baba Aparajith and Indrajith helped their team to reach 500 run marks. TN scored 506 runs in 50 overs and gave the target of 507 runs.
Arunachal Pradesh came to bat to chase the 508 runs, but they fell, and their batter struggled to touch the two-digits mark. They lost openers in the 10 over, and no one could stay on the crease. Ap's four batters got out on duck and got all out on 71 runs, and TN won by 435 runs. TN bowlers Manimaran Siddharth, M Mohammed, and R Silambarasan took 5, 2, and 2 wickets respectively, and Sai Kishore took one wicket.
In recent times, England has scored 500 runs multiple times, and on 17 June 2022, against the Netherlands, they scored 498 runs. They missed out to touch the mark of 500, but 498 is the highest run in international cricket. In this match, three English batters scored a hundred, and one scored a half-century. Dawid Malan, Jos Buttler, and Phil Salt scored 125, 122, and 162 runs respectively, while Liam Livinstione scored 66 runs. In response, the Netherlands got all out on 266 runs.
In List A cricket Surrey was also close to the 500 runs. On 29 April 2007, they scored 496 against Gloucs, and TN broke this record by scoring 506 runs. Surrey's opener batters scored centuries, and one batter scored half-centuries in response; Gloucs got all out at 239 and lost the match by 257 runs.